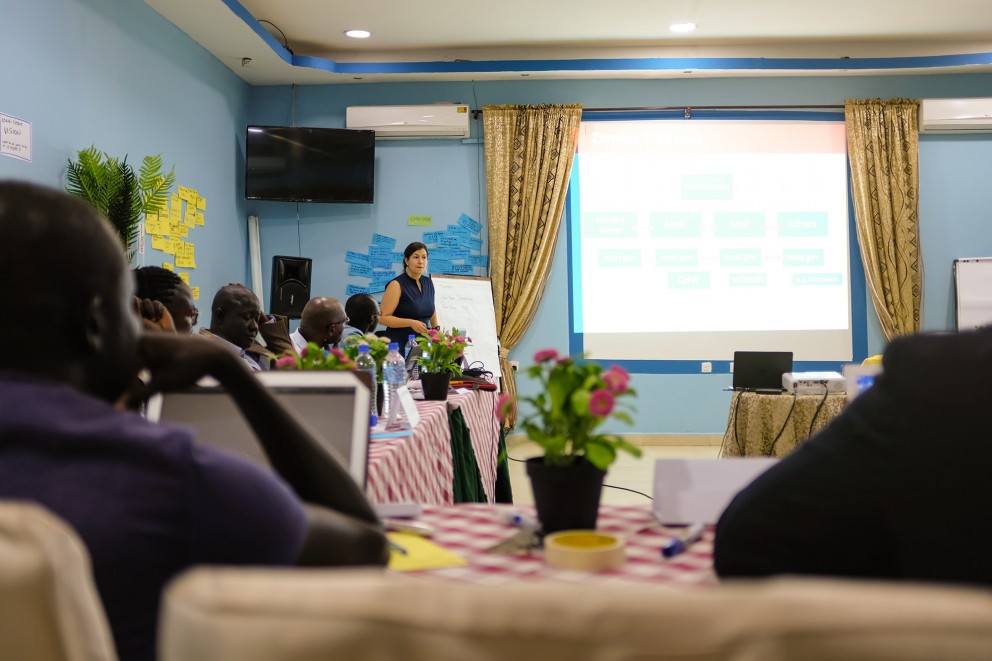 Since 2018 GTO supports the Government of South Sudan through a collaboration with Malteser International in developing the National Guideline for Community Led Total Sanitation (CLTS). The guidelines aim to streamline and improve the performance of CLTS throughout the country. The document is based on an extensive participatory process.
CLTS is a sanitation and hygiene promotion methodology used to convince an entire community to permanently stop open defecation (OD) by using social pressure through emotions like pride, shame and disgust. The methodology often results in construction and use of new latrines, and sometimes in enhanced use of existing latrines.
In February 2012 the Government of South Sudan declared CLTS its official approach to achieve open defecation free (ODF) environments in rural and peri-urban areas. The new methodology was piloted in four states. At that time OD rate stood at 77% (1) nationally . In a brief period of peace, the government and its partners conducted CLTS trainings for state officials, NGO staff and community representatives in seven states. A total of 250 CLTS facilitators were trained and several state officials were introduced to CLTS concepts. Partly due to this effort, the prevalence of OD dropped to 63% by 2017 (2), but increased to 87% nationally according to the JMP report 2020.
Meanwhile, stakeholders initiated the harmonization of the CLTS approach without success. The unrests that broke out in 2013 and 2016 disrupted progress.
In 2019 the first national CLTS exchange workshop took place hosted by the Ministry of Water Resources and Irrigation (MWRI), which reignited the process with support from UNICEF, Malteser International (MINT) and the German Toilet Organization (GTO). The adopted strategy was to strengthen coordination among key WASH actors with Government at the lead. The strategy has yielded the current set of guidelines. The process encompassed experiences, views and knowledge from a wide spectrum of stakeholders – government, UN, INGO, NGOs, research, academia, and grassroots communities. Private sector actors should be involved in the future for providing supplies and services.
In 2020 a CLTS Expert workshop was conducted by MINT and GTO with representatives of different government institutions and NGOs in South Sudan's capital Juba. The objective was to produce a manual with guidelines for CLTS in rural and urban areas and for refugee shelters. The guidelines have been presented nationwide by the government in 2021 and should eventually provide long-term and sustainable orientation in all regions of South Sudan.
1 Source: JMP 2012
2 Progress on Household Drinking Water, Sanitation and Hygiene |200-2017, p.240
people live in South Sudan

of the South Sudan population has basic sanitation

smallholder households benefit directly from this project