WASH Training of Trainers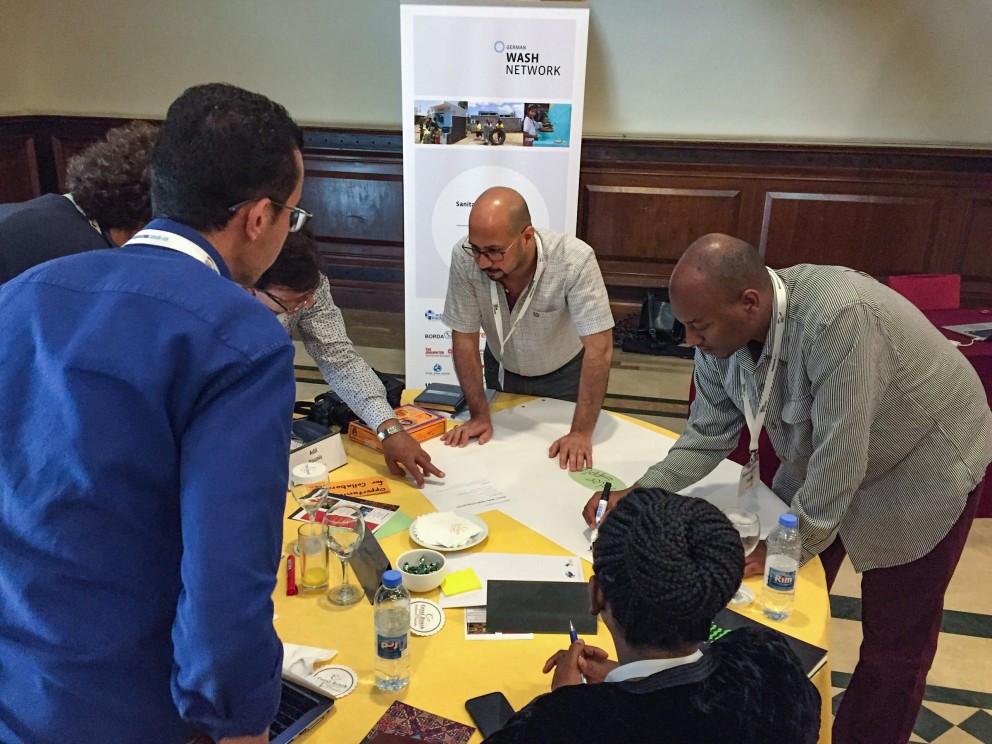 In close cooperation with partner organisations of the WASH network, German Toilet Organization has developed a WASH Training of Trainers (WASH ToT) module, which is conducted annually in one of the target regions of German humanitarian assistance. With the WASH ToT, the German WASH network aims to strengthen the capacities for the development, implementation and support of national or regional WASH trainings. It is primarily aimed at advanced WASH practitioners who have participated in a previous regional WASH workshop of the German WASH Network, which has been held annually in the three regions Africa, Asia and WANA in recent years.
The WASH ToT involves the participants in a comprehensive, multi-day and distributive learning process that imparts knowledge and skills that are necessary to effectively train relevant WASH topics. The interactive WASH ToT includes advanced training in the design, planning and delivery of training, intensive coaching of effective strategies to engage adult learners, and targeted instruction as well as practice in the training of others to deliver targeted WASH content.
The WASH ToT is part of a strategic portfolio of activities developed and implemented in close cooperation between the German WASH network and the German Federal Foreign Office to meet the growing demand for qualified humanitarian WASH capacities in Germany and the respective partner countries. The ToT enables local humanitarian WASH actors to independently address training needs in their specific local context.
Further information on the training courses and dates is available here